THEMES USED IN LELE IN 2019-2020
Le Je de l'écrivain et le Jeu de l'écriture – THE VOICE OF THE WRITER PLAYING WITH WORDS
L'écrivain dans son siècle – THE WRITER IN HIS OR HER TIME
Voyage, parcours initiatique, exil – TRAVELLING, INITIATORY JOURNEY, EXILE
L'imaginaire – IMAGINATION AT WORK
LELE     –    SEPT/OCT 2019
THE VOICE OF THE WRITER PLAYING WITH WORDS
CENTRAL QUESTION :
How can the writer's voice make a difference in his/her community and the world?
Text 1: An unauthorized Autobiography of Me, Sherman Alexie, 2000
Text 2: I know why the caged birds sing, Maya ANGELOU, 1969
Pour les épreuves orales de LELE, de LVA en série L et de LV3 pour les séries ES et S, les candidats devront-ils apporter le jour de l'épreuve leur liste de notions de programme ainsi que les dossiers ?  Pour l'épreuve de LELE : le candidat apporte les deux dossiers qu'il a constitués autour des deux thématiques du programme de littérature étrangère en langue étrangère qu'il a lui-même choisies.  Pour l'épreuve de LVA : le candidat apporte les deux dossiers qu'il a constitués autour des deux notions du programme qu'il a lui-même choisies parmi celles étudiées dans l'année.  Pour l'épreuve de LV3 : le candidat présente à l'examinateur la liste des notions du programme qu'il a étudiées dans l'année et les documents qui les ont illustrées. Pour l'évaluation orale en série L, les élèves conservent-ils leurs dossiers pendant l'oral ? Pendant l'épreuve, le candidat présente le dossier portant sur la thématique choisie par l'examinateur. Il conserve ce dossier pendant l'épreuve. Quel est le nombre de textes et de pages pour le dossier des documents présentés ? En série L, le dossier est composé de trois textes extraits d'œuvres étudiées auxquels le candidat a ajouté tout document qui lui semble pertinent. Ces œuvres peuvent appartenir au roman, au théâtre ou à la poésie, sans qu'il y ait obligation de représenter les trois genres pour autant. Le nombre de pages est laissé à l'appréciation du candidat, la pertinence des choix qu'il a effectués primant sur la quantité. Pour la langue choisie comme enseignement de spécialité, le dossier est composé de deux documents étudiés en classe auxquels le candidat ajoute un document de son choix. Les documents peuvent être de nature différente. Ici aussi, la pertinence des choix est essentielle.
**
LYCEE ACAJOU 1                                           ANNEE SCOLAIRE 2107- 2018                                           Terminale L LELE   ANGLAIS
Descriptif des documents étudiées
THE WRITER IN HIS TIME
To what extent can a writer criticize the government of his country and the society of his time ?
The Book of Sir Thomas More (Act 2, Scene 4) – Shakespeare

Gulliver's Travels – Jonathan Swift
TRAVELLING, INITIATORY JOURNEY, EXILE
To what extent can a journey become a real quest for identity?
Huckleberry Finn – Mark Twain

Gulliver's Travels – Jonathan Swift

Robinson Crusoe – Daniel Defoe
MEETING PEOPLE, LOVE AND FRIENDSHIP
To what extent can casual encounters become special ones as far as love and friendship are concerned ?
PRIDE AND PREJUDICE (1813) - Jane Austen
WUTHERING HEIGHTS  (1847) – Emily Brontë

OF MICE AND MEN (1937) – John Steinbeck
SIGNATURE DU PROFESSEUR                                                                                                      SIGNATURE DU CHEF D'ETABLISSEMENT
LYCEE ACAJOU 1                                     ANNEE SCOLAIRE 2107- 2018                          TERMINALES L LVO – LVA      ANGLAIS
Descriptif des documents étudiées
Missions/ New Missions Ed Bordas
MYTHS AND HEROES
To what extent can the American dream be a myth or become reality ?
Oprah Winfrey : A successful woman, onlineessays.com, Oprah Winfrey's influence in America (Missions p.21)
Steve jobs: What a great job, Randall Stross, The New York Times, Oct 8, 2011 (Missions p.24)
Mark Zuckerberg,alldailyupdateand news.blogspot, Sukti Chakrabarti (Photocopie)
A track to follow, Robin Olds, Fighter Pilot : The Memoirs of Legendary Ace Robin olds, 2011 (Texte étudié uniquement en LVA)
IDEA OF PROGRESS
How have family relationships changed in the last decades?
Traditional families : painting by Norman Rockwell, Freedom from want/Thanksgiving (New Missions p.82)
From Housewives, Kathy Henry, Ezine@articles, December 7, 2009 ( New Missions p.86)
To modern breadwinners, Philip Cohen, contemporaryfamilies.org, Sep.4, 2014  (New Missions p.87 )(Texte étudié uniquement en LVA)
SPACES AND EXCHANGES
What impact can global cities have on people's everyday lives?
The example of London : Killer fog ( Lithography – New Missions p.122)
Londoners through time  (New Missions p.123)
Capital clean-up, london.gov.uk, June 2, 2014 (New Missions p.129)
London through the eyes of Charles Dickens – Great Expectations, Charles Dickens (New Missions p.132)
Singapore : A fine city, Oliver Milman, theguardian.com, Jan. 5, 2015 (New Missions p.128)
Singapore Swing, David Lamb, Smithsonian Magazine, September 2007  (New Missions p. 126- 127)  (Texte étudié uniquement en LVA)
PLACES AND FORMS OF POWER
How have African Americans achieved recognition?
Remembering Rosa Parks (recording script- photocopie)
Martin Luther King's speech : I have a dream (photocopie)
The prediction, Oliver W. Harrington, 1960  (New Missions p. 45)
Norman Rockwell 's paintings : The problem we all live with (1963)/ New kids in the neighborhood (1967)
Fighting stereotypes, Harriet Beecher Stowe, Uncle Tom's Cabin, 1852 ( New Missions p. 46 )(Texte étudié uniquement en LVA)
Denouncing Inequalities, TonI Morrison, Sula, 1973  (New Missions p.47) (Texte étudié uniquement en LVA)
SIGNATURE DU PROFESSEUR                                                                                                      SIGNATURE DU CHEF D'ETABLISSEMENT
POUR L'ORAL DE LELE :
L'élève doit constituer deux dossiers traitant de deux thématiques choisies parmi les 6 proposées par le programme.
Chaque dossier doit comporter deux documents travaillés en classe et un document personnel choisi par l'élève. Le document personnel doit illustrer la problématique énoncée.
L'élève présente son dossier pendant 5 mn.
Il obtient une note sur 20 composée de 4 éléments : 5 pts pour la présentation du dossier et de la thématique, 5 pts pour la finesse d'analyse des documents utilisés, 5 pts pour la culture littéraire dont l'élève aura fait preuve, 5 pts pour la qualité globale de l'anglais.
THEMATIQUES
Le Je de l'écrivain et le Jeu de l'écriture – THE VOICE OF THE WRITER PLAYING WITH WORDS

La rencontre avec l'autre, l'amour, l'amitié – MEETING PEOPLE, LOVE AND FRIENDSHIP

Le personnage, ses figures et ses avatars – CHARACTERS – FROM EVOLUTION TO  METAMORPHOSIS

L'écrivain dans son siècle – THE WRITER IN HIS OR HER TIME

Voyage, parcours initiatique, exil – TRAVELLING, INITIATORY JOURNEY, EXILE

L'imaginaire – IMAGINATION AT WORK
Themes
3. MEETING PEOPLE, LOVE AND FRIENDSHIP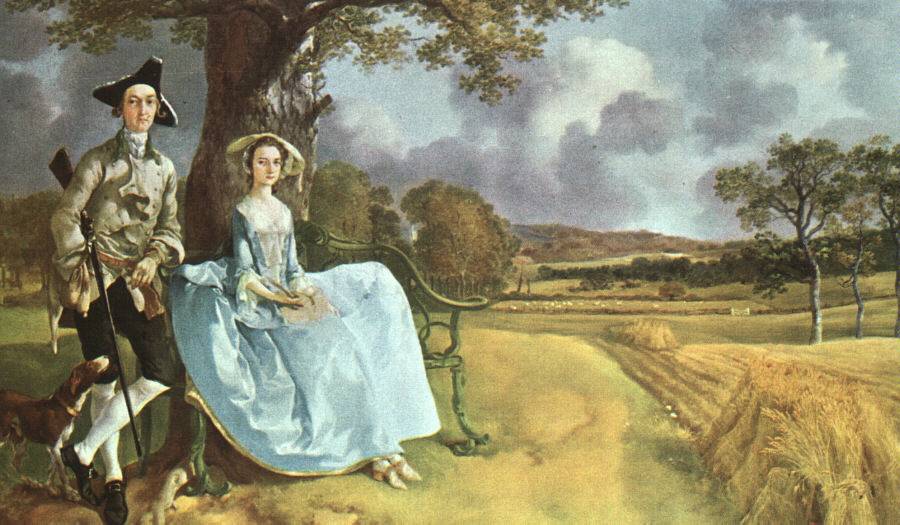 TEXT 1
PRIDE AND PREJUDICE by Jane Austen (1813)
Pride and Prejudice is Jane Austen's popular story of the game of love among the British upper classes. The Bennets are the parents of five daughters near the close of the 18th century.
Comfortable within their means, Mr. and Mrs. Bennet are looking for suitable husbands for their daughters, and they learn that an eligible young bachelor from a wealthy family, Charles Bingley, has moved into a nearby estate. Eager to see if a match can be made, the Bennets bring their daughters to a ball given by their new neighbour to see if sparks will fly. Jane seems to like Charles, and he appears to feel the same, but Elizabeth takes an immediate dislike to Darcy, Charles's egocentric best friend.
While Elizabeth is infatuated with military man Lt. Wickham, she finds herself courted by William Collins, a well-meaning but drab man of the cloth. Elizabeth and Darcy frequently cross paths, and while they don't care for one another, they can't stop thinking about each other.
 Vocabulary
Be infatuated with so : s'enticher de qq'un
well-meaning : bien intentionné, plein de bonnes intentions
drab : terne, fade, triste
a man of the cloth : un religieux
cross paths : se croiser
WRITER'S  BIOGRAPHY
Jane Austen (1775 – 1817)
Video : https://www.biography.com/people/jane-austen-9192819
Jane Austen was an English novelist whose novels of manners, set among the English middle and upper classes, are notable for their wit, social observation and insights into the lives of early 19th century women.
Jane Austen was born on 16 December 1775 in the village of Steventon in Hampshire. She was one of eight children of a clergyman and grew up in a close-knit family. She began to write as a teenager. In 1801 the family moved to Bath. After the death of Jane's father in 1805 Jane, her sister Cassandra and their mother moved several times eventually settling in Chawton, near Steventon.
Jane's brother Henry helped her negotiate with a publisher and her first novel, 'Sense and Sensibility', appeared in 1811. Her next novel 'Pride and Prejudice', which she described as her "own darling child" received highly favourable reviews. 'Mansfield Park' was published in 1814, then 'Emma' in 1816. 'Emma' was dedicated to the prince regent, an admirer of her work. All of Jane Austen's novels were published anonymously.
In 1816, Jane began to suffer from ill-health, probably due to Addison's disease. She travelled to Winchester to receive treatment, and died there on 18 July 1817. Two more novels, 'Persuasion' and 'Northanger Abbey' were published posthumously and a final novel was left incomplete.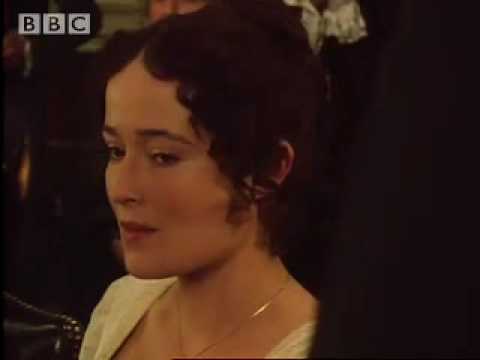 Excerpt from Pride and Prejudice, by Jane Austen
Mr Darcy
The Bennets bring their daughters to a ball given by their new neighbour to see if sparks will fly. Jane seems to like Charles, and he appears to feel the same, but Elizabeth takes an immediate dislike to Darcy, Charles's egocentric best friend.
And when the party entered the assembly room it consisted only of five all together, – Mr. Bingley, his two sisters, the husband of the eldest, and another young man.
Mr. Bingley was good-looking and gentlemanlike; he had a pleasant countenance, and easy, unaffected manners. His sisters were fine women, with an air of decided fashion. His brother-in-law, Mr. Hurst, merely looked the gentleman; but his friend Mr. Darcy soon drew the attention of the room by his fine, tall person, handsome features, noble mien, and the report which was in general circulation within five minutes after his entrance, of his having ten thousand a-year. The gentlemen pronounced him to be a fine figure of a man, the ladies declared he was much handsomer than Mr. Bingley, and he was looked at with great admiration for about half the evening, till his manners gave a disgust which turned the tide of his popularity; for he was discovered to be proud; to be above his company, and above being pleased; and not all his large estate in Derbyshire could then save him from having a most forbidding, disagreeable countenance, and being unworthy to be compared with his friend.
Mr. Bingley had soon made himself acquainted with all the principal people in the room; he was lively and unreserved, danced every dance, was angry that the ball closed so early, and talked of giving one himself at Netherfield. Such amiable qualities must speak for themselves. What a contrast between him and his friend! Mr. Darcy danced only once with Mrs. Hurst and once with Miss Bingley, declined being introduced to any other lady, and spent the rest of the evening in walking about the room, speaking occasionally to one of his own party. His character was decided. He was the proudest, most disagreeable man in the world, and everybody hoped that he would never come there again. Amongst the most violent against him was Mrs. Bennet, whose dislike of his general behaviour was sharpened into particular resentment by his having slighted one of her daughters.
Elizabeth Bennet had been obliged, by the scarcity of gentlemen, to sit down for two dances; and during part of that time, Mr. Darcy had been standing near enough for her to overhear a conversation between him and Mr. Bingley, who came from the dance for a few minutes, to press his friend to join in.
"Come, Darcy," said he, "I must have you dance. I hate to see you standing about by yourself in this stupid manner. You had much better dance."
"I certainly shall not. You know how I detest it, unless I am particularly acquainted with my partner. At such an assembly as this it would be insupportable. Your sisters are engaged, and there is not another woman in the room whom it would not be a punishment to me to stand up with."
"I would not be so fastidious as you are," cried Bingley, "for a kingdom! Upon my honour, I never met with so many pleasant girls in my life as I have this evening; and there are several of them you see uncommonly pretty.
"You are dancing with the only handsome girl in the room," said Mr. Darcy, looking at the eldest Miss Bennet.
"Oh! she is the most beautiful creature I ever beheld! But there is one of her sisters sitting down just behind you, who is very pretty, and I dare say very agreeable. Do let me ask my partner to introduce you."
"Which do you mean?" and turning round he looked for a moment at Elizabeth, till catching her eye, he withdrew his own and coldly said, "She is tolerable, but not handsome enough to tempt me; and I am in no humour at present to give consequence to young ladies who are slighted by other men. You had better return to your partner and enjoy her smiles, for you are wasting your time with me."
Mr. Bingley followed his advice. Mr. Darcy walked off; and Elizabeth remained with no very cordial feelings towards him. She told the story, however, with great spirit among her friends; for she had a lively, playful disposition, which delighted in anything ridiculous.
Jane Austen, Pride and Prejudice, 1813
To slight : blesser, offenser
TEXT 2
WUTHERING HEIGHTS  (1847)by Emily Brontë
Chapter XXXI
Lockwood, true to his word, travels to Wuthering Heights to end his tenancy at the Grange. He brings young Catherine a note from Nelly. Hareton first appropriates the note, but when Catherine cries, he gives it back to her. He has been struggling to learn to read and to acquire an education. Meanwhile, Catherine has been starving for books, as Heathcliff confiscated her collection. Catherine mocks Hareton's struggles to learn, angering him, but she admits that she does not want to hinder his education. Still, Hareton feels humiliated, and he throws his books into the fire.
The young man evidently thought it too bad that he should be laughed at for his ignorance, and then laughed at for trying to remove it.  I had a similar notion; and, remembering Mrs. Dean's anecdote of his first attempt at enlightening the darkness in which he had been reared, I observed,—'But, Mrs. Heathcliff, we have each had a commencement, and each stumbled and tottered on the threshold; had our teachers scorned instead of aiding us, we should stumble and totter yet.'
'Oh!' she replied, 'I don't wish to limit his acquirements: still, he has no right to appropriate what is mine, and make it ridiculous to me with his vile mistakes and mispronunciations!  Those books, both prose and verse, are consecrated to me by other associations; and I hate to have them debased and profaned in his mouth!  Besides, of all, he has selected my favourite pieces that I love the most to repeat, as if out of deliberate malice.'
Hareton's chest heaved in silence a minute: he laboured under a severe sense of mortification and wrath, which it was no easy task to suppress.  I rose, and, from a gentlemanly idea of relieving his embarrassment, took up my station in the doorway, surveying the external prospect as I stood.  He followed my example, and left the room; but presently reappeared, bearing half a dozen volumes in his hands, which he threw into Catherine's lap, exclaiming,—'Take them!  I never want to hear, or read, or think of them again!'
'I won't have them now,' she answered.  'I shall connect them with you, and hate them.'
She opened one that had obviously been often turned over, and read a portion in the drawling tone of a beginner; then laughed, and threw it from her.  'And listen,' she continued, provokingly, commencing a verse of an old ballad in the same fashion.
But his self-love would endure no further torment: I heard, and not altogether disapprovingly, a manual check given to her saucy tongue.  The little wretch had done her utmost to hurt her cousin's sensitive though uncultivated feelings, and a physical argument was the only mode he had of balancing the account, and repaying its effects on the inflictor.  He afterwards gathered the books and hurled them on the fire.  I read in his countenance what anguish it was to offer that sacrifice to spleen.  I fancied that as they consumed, he recalled the pleasure they had already imparted, and the triumph and ever-increasing pleasure he had anticipated from them; and I fancied I guessed the incitement to his secret studies also.  He had been content with daily labour and rough animal enjoyments, till Catherine crossed his path.  Shame at her scorn, and hope of her approval, were his first prompters to higher pursuits; and instead of guarding him from one and winning him to the other, his endeavours to raise himself had produced just the contrary result.
vocabulary :
tenancy : location
hinder : gêner, entraver, faire obstacle
totter : chanceler
The characters in the novel Wuthering Heights
Wuthering Heights, published in 1847, revolves around the passionate and destructive love between its two central characters, Emily Brontë's headstrong and beautiful Catherine Earnshaw and her tall, dark, handsome, and brooding hero/devil, Heathcliff.
This novel is not about Catherine's and Heathcliff's everlasting love. For one thing, they're siblings. For another, Catherine marries someone else for money and status. Heathcliff goes insane. He seduces another woman and then abuses her.
This novel is romantic. Sure, there's love in it. But that love is also selfish and totally twisted.In fact, this novel is all about things being both very black and very white.Characters are both very good and very bad. Love is both true and a total lie. Class boundaries are both rigid and malleable. The moors are both beautiful and terrifying. Death is both final and… not so final.
Mr. Lockwood is one of two narrators in Emily Brontë's Wuthering Heights, the other being Nelly Dean. He is an effete English gentleman who arrives on the Yorkshiremoors for a retreat from city life, and spends most of his recorded time there listening to Nelly's biography of Heathcliff,[1] the landlord in whose affairs he has taken a peculiar interest

Ellen "Nelly" Dean is a female character in Emily Brontë's novel Wuthering Heights. She is the main narrator for the story, and gives key eyewitness accounts as to what happens between the characters. Ellen is for the most part called "Nelly" by all characters.
Heathcliff The main character. Orphaned as a child, he is constantly on the outside, constantly losing people. Although he and Catherine Earnshaw profess that they complete each other, her decision to marry Edgar Linton almost destroys their relationship. He spends most of his life contemplating and acting out revenge. He is abusive, brutal, and cruel.
Catherine Earnshaw The love of Heathcliff's life. Wild, impetuous, and arrogant as a child, she grows up getting everything she wants. When two men fall in love with her, she torments both of them. Ultimately, Catherine's selfishness ends up hurting everyone she loves, including herself.
Edgar Linton Catherine's husband and Heathcliff's rival. Well-mannered and well-to-do, he falls in love with and marries Catherine. His love for her enables him to overlook their incompatible natures.
Cathy Linton Daughter of Catherine and Edgar. A mild form of her mother, she serves as a reminder of her mother's strengths and weaknesses. (Note: For the purpose of clarity, the younger Catherine is referred to as "Cathy" in this Note, and her mother is referred to as "Catherine." This convention is not used in the original text.)
Linton Heathcliff Son of Heathcliff and Isabella. Weak and whiny (both physically and emotionally), he serves as a pawn in Heathcliff's game of revenge. He marries Cathy.
Hareton Earnshaw Catherine's nephew, son of Hindley. Although uneducated and unrefined, Hareton has a staunch sense of pride. He is attracted to Cathy but put off by her attitude. His generous heart enables the two of them to eventually fall in love and marry. Hareton is the only person to mourn Heathcliff's death.
Ellen (Nelly) Dean The primary narrator and Catherine's servant. Although she is one person capable of relating the majority of the events that occurred, she is not without bias.
Lockwood Heathcliff's tenant at Thrushcross Grange and the impetus for Nelly's narration. Although he serves primarily as the catalyst for the story, Lockwood's role is an outsider who happens to gain inside information. His visit to Wuthering Heights and subsequent actions directly affect the plot.
Mr. Earnshaw Catherine's father. He brings Heathcliff into his family and soon favors the orphan over his own son, Hindley.
Mrs. Earnshaw Catherine's mother. Not much is known about her, except that she favors her own son to Heathcliff, whom she does not like.
Hindley Earnshaw Catherine's brother. Jealous of Heathcliff, he takes a bit of revenge on Heathcliff after his father dies. He proves to be no match for Heathcliff, however, eventually losing his son and his family's home.
Frances Earnshaw Hindley's wife. A sickly woman who dies soon after Hareton is born.
Joseph Servant at Wuthering Heights. A hypocritical zealot who possesses a religious fanaticism that most find wearisome.
Mr. and Mrs. Linton Edgar's parents. They welcome Catherine into her home, introducing her to the life in upper society. They die soon after nursing Catherine back to health.
Isabella Edgar's sister. Her infatuation with Heathcliff causes her to destroy her relationship with her brother. She experiences Heathcliff's brutality first hand. She flees to London where she gives birth to Heathcliff's son, but her attempts to keep her son from his father fail.
Zillah Heathcliff's housekeeper. She saves Lockwood from a pack of dogs and serves as Nelly's source of information at Wuthering Heights.
WRITER'S  BIOGRAPHY
Emily Brontë  (1818–1848)
Emily had an unusual character, extremely unsocial and reserved, with few friends outside her family. She preferred the company of animals to people and rarely travelled, forever yearning for the freedom of Haworth and the moors. She had a will of iron – a well known story about her is that she was bitten by a (possibly) rabid dog which resulted in her walking calmly into the kitchen and cauterising the wound herself with a hot iron.1
She had unconventional religious beliefs, rarely attending church services and, unlike the other children, never teaching in the Sunday School.
In appearance, she was lithesome and graceful, the tallest of the Brontë children (her coffin measured five feet seven inches – 1.7 metres) but ate sparingly and would starve herself when unhappy or unable to get her own way. As her literary works suggest, she was highly intelligent, teaching herself German while working in the kitchen (her favourite place outside of the moors) and playing the piano well enough to teach it in Brussels. Her stubbornness lasted to the end where she refused to see a doctor or rest while she was dying of tuberculosis.
The Brontë sisters
Charlotte, Emily and Anne Brontë were sisters and writers whose novels have become classics.
Charlotte was born on 21 April 1816, Emily on 30 July 1818 and Anne on 17 January 1820 all in Thornton, Yorkshire. They had two sisters, both of whom died in childhood and a brother, Branwell. Their father, Patrick, was an Anglican clergyman who was appointed as the rector of the village of Haworth, on the Yorkshire moors. After the death of their mother in 1821, their Aunt Elizabeth came to look after the family.
All three sisters attended different schools at various times as well as being taught at home. The Brontë children were often left alone together in their isolated home and all began to write stories at an early age.
All three sisters were employed at various times as teachers and governesses. In 1842, Charlotte and Emily went to Brussels to improve their French, but had to return home early after the death of their aunt Elizabeth. Charlotte returned to Brussels an English teacher in 1843-1844. By 1845, the family were back together at Haworth. By this stage, Branwell was addicted to drink and drugs.
In May 1846, the sisters published at their own expense a volume of poetry. This was the first use of their pseudonyms Currer (Charlotte), Ellis (Emily) and Acton (Anne) Bell. They all went on to publish novels, with differing levels of success.
Anne's 'Agnes Grey' and Charlotte's 'Jane Eyre' were published in 1847. 'Jane Eyre' was one of the year's best sellers. Anne's second novel, 'The Tenant of Wildfell Hall' and Emily's 'Wuthering Heights' were both published in 1848. 'The Tenant' sold well, but 'Wuthering Heights' did not.
Branwell died of tuberculosis in September 1848. Emily died of the same disease on 19 December 1848 and Anne on 28 May 1849.
Left alone with her father, Charlotte continued to write. She was by now a well-known author and visited London a number of times. 'Shirley' was published in 1849 and 'Villette' in 1853. In 1854, Charlotte married her father's curate, Arthur Nicholls. She died of tuberculosis on 31 March 1855.
A brief summary of Wuthering Heights 
People usually consider Wuthering Heights to be a love story — Romeo and Juliet on the Yorkshire Moors. But this is a mistake. Really the story is one of revenge. It follows the life of Heathcliff, a mysterious gypsy-like person, from childhood (about seven years old) to his death in his late thirties. Heathcliff rises in his adopted family and then is reduced to the status of a servant, running away when the young woman he loves decides to marry another. He returns later, rich and educated, and sets about gaining his revenge on the two families that he believed ruined his life.
The story begins thirty years before when the Earnshaw family lived at Wuthering Heights consisting of, as well as the mother and father, Hindley, a boy of fourteen, and six-year-old Catherine, the same person that he had dreamt about and the mother of the present mistress. In that year, Mr Earnshaw travels to Liverpool where he finds a homeless, gypsy-like boy of about seven whom he decides to adopt as his son. He names him "Heathcliff". Hindley, who finds himself excluded from his father's affections by this newcomer, quickly learns to hate him but Catherine grows very attached to him. Soon Heathcliff and Catherine are like twins, spending hours on the moors together and hating every moment apart.
Because of this discord, Hindley is eventually sent to college but he returns, three years later, when Mr Earnshaw dies. With a new wife, Frances, he becomes master of Wuthering Heights and forces Heathcliff to become a servant instead of a member of the family.
Heathcliff and Cathy continue to run wild and, in November, a few months after Hindley's return, they make their way to Thrushcross Grange to spy on the inhabitants. As they watch the childish behaviour of Edgar and Isabella Linton, the children of the Grange, they are spotted and try to escape. Catherine, having been caught by a dog, is brought inside and helped while Heathcliff is sent home.
Five weeks later, Catherine returns to Wuthering Heights but she has now changed, looking and acting as a lady. She laughs at Heathcliff's unkempt appearance and, the next day when the Lintons visit, he dresses up to impress her. It fails when Edgar makes fun of him and they argue. Heathcliff is locked in the attic where, in the evening, Catherine climbs over the roof to comfort him. He vows to get his revenge on Hindley.
In the summer of the next year, Frances gives birth to a child, Hareton, but she dies before the year is out. This leads Hindley to descend into a life of drunkenness and waste.
Two years on and Catherine has become close friends with Edgar, growing more distant from Heathcliff. One day in August, while Hindley is absent, Edgar comes to visit Catherine . She has an argument with Ellen which then spreads to Edgar who tries to leave. Catherine stops him and, before long, they declare themselves lovers.
Later, Catherine talks with Ellen, explaining that Edgar had asked her to marry him and she had accepted. She says that she does not really love Edgar but Heathcliff. Unfortunately she could never marry the latter because of his lack of status and education. She therefore plans to marry Edgar and use that position to help raise Heathcliff's standing. Unfortunately Heathcliff had overheard the first part about not being able to marry him and flees from the farmhouse. He disappears without trace and, after three years, Edgar and Catherine are married.
Six months after the marriage, Heathcliff returns as a gentleman, having grown stronger and richer during his absence. Catherine is delighted to see him although Edgar is not so keen. Isabella, now eighteen, falls madly in love with Heathcliff, seeing him as a romantic hero. He despises her but encourages the infatuation, seeing it as a chance for revenge on Edgar. When he embraces Isabella one day at the Grange, there is a argument with Edgar which causes Catherine to lock herself in her room and fall ill.
Heathcliff has been staying at the Heights, gambling with Hindley and teaching Hareton bad habits. Hindley is gradually losing his wealth, mortgaging the farmhouse to Heathcliff to repay his debts.
While Catherine is ill, Heathcliff elopes with Isabella, causing Edgar to disown his sister. The fugitives marry and return two months later to Wuthering Heights. Heathcliff hears that Catherine is ill and arranges with Ellen to visit her in secret. In the early hours of the day after their meeting, Catherine gives birth to her daughter, Cathy, and then dies.
The day after Catherine's funeral, Isabella flees Heathcliff and escapes to the south of England where she eventually gives birth to Linton, Heathcliff's son. Hindley dies six months after his sister and Heathcliff finds himself the master of Wuthering Heights and the guardian of Hareton.
Text 3
Extract from OF MICE AND MEN by John Steinbeck
Final Test :
In his novel Of Mice And Men, American writer John Steinbeck describes a strong friendship between Lennie and George in the 1930s.
Our world is not the same as  Steinbeck imagines, but we are often similarly isolated — by geography, difference, or even technology. What does friendship look like now? Why is it important?
2. TRAVELLING, INITIATORY JOURNEY, EXILE
Central question:
To what extent can a journey in literature become a quest for identity?
Documents/ extracts from :
Gulliver's Travels by jonathan Swift
Huckleberry Finn by Mark Twain
Robinson Crusoe by Daniel Defoe
A small biography of Daniel Defoe
Daniel defoe (1660-1731) was born in 1660 in London in a poor family.His father was a dissenter from the Church of England, so he could not go to Oxford and Cambridge.
Extract from Robinson Crusoe
This text is an extract from the beginning of the novel written by Daniel Defoe, Robinson Crusoe, and it deals with all the hardships the narrator and his fellow crew members have to face in their ship. The storm is raging, the sea is rough and the characters go through a number of different feelings while they are trying to escape death.  The instinct of survival is very strong, they are all fighting. In their mind there is rush of feelings and emotions from  suffering, despair, doubt (l.20) or hope(l.19). The reference to the spiritual world is present too (l.10 "miracles", l.25 "God's mercy", l.43 "O God" .
This is the case in real life: one day you are at the top of the wave and the day after, you are at the bottom. On the journey through life, everyone is riding the wave, meeting ups and downs, not knowing what tomorrow is made of. So the goal is not so much reaching the other side of the bank, it resides in the fact that the present time is a step, a landmark that enables you to do your best to reach the next one, learning from your errors and small day-to-day victories.
Robinson Crusoe, the hero here, will be victorious since he fights against the elements with all his strength, his power as well as he struggles against his own nature to overcome the difficulties that lie ahead of him. He will spend the same ordeal on the shore, confronted with loneliness in a hostile world. Thus the journey through life is composed of  a series of adventures one has to accept and live either among others or on one's own. Life is a journey made of encounters, experiences that should make us more mature, more resilient as time goes.
Summary of Hukckleberry Finn (Cartoon):
Film Huckleberry Finn:
https://www.youtube.com/watch?v=8lzSChS_oA4
What is an initiatory journey? 
Traveling has always fascinated men who fed their imagination with this way of escaping the reality of their society. But this is only the first meaning of the word "travel" because it can also take other equally exotic aspects.  The trip can be a physical escape but what about the travel seen as a mental loophole? So traveling could be a way of getting out of reality, of the actual situation. But to what aim? Perhaps to escape unemployment and find work. The trip can also lead to a moment of epiphany: then it would carry an interesting initiatory dimension.The journey can be seen as a wandering, a roaming during which the traveler is free, or considered as being free just because he can venture in wild nature but he is often prompted by material reasons more than urged by the desire to entertain himself. Indeed, this travel we could envy is often considered as an ordeal from the protagonist's point of view. In Steinbeck's "Of Mice and Men", published in 1937, George and Lenny bemoan their harsh living conditions as itinerant workers and plan what they call their freedom, which is their settlement in a real house that would be theirs.
Journey is a term that implies travel, which can offer up new insights, experiences, cultures and perspectives.
…I believe the journey of life follows a predetermined pattern; we evolve from needing influence and guidance to finally reaching that point where our lives are up to us. I consider myself very lucky up to this point in my journey. Some people become sidetracked and wind up on a far different course than they initially planned, but the detours I made have only assisted in embellishing the individual instead of devouring it.
I agree with Marcel Proust when he says: " We don't receive wisdom we must discover it for ourselves after a journey that no one else can take for us". The individuals in these texts gain wisdom from their journeys as a result of their experiences, perspective and personal growth, however some choose to use their wisdom more wisely than others. This proves that wisdom can not be received but rather we must discover it for ourselves.
The stories telling journeys share an important message about life, and choices we are forced to face on a daily basis.  Life is nothing but a journey with an obstacle of choices and results. Every day we are challenged with decisions, and we need to make a choice on what we decide to do. There are some choices we face which are easy, and yet some choices are hard. There are some choices that will only impact our own lives, and other choices impact the lives of many others.
Comment on the following quotation:
"Not all those who wander are lost" J R R Tolkien, Lord of the Rings
So the quote actually comes from a poem from The Lord of the Rings called All that is gold does not glitter (This line is an inversion of the quote from Shakespeare's The Merchant of Venice: "All that glitters is not gold".)
Song of Aragorn
All that is gold does not glitter,
Not all those who wander are lost;
The old that is strong does not wither,
Deep roots are not reached by the frost.
From the ashes a fire shall be woken,
A light from the shadows shall spring;
Renewed shall be blade that was broken,
The crownless again shall be king.
"Those who wander" from the second line refers to a character from the novel, Aragorn, wandering around Middle Earth to suss out (repérer, voir clair) the political situation so he can be a better king later on.
Tolkien was talking about people who seem to be wandering but who have a clear sense of the purpose, of the mission; Purposeful wandering is different from mindless wandering.

Those who have an initiatory journey live a number of bad events, which gives them a certain maturity and which teach them some things, forcing them to improve themselves… 
In Shakespeare's Merchant of Venice the Prince of Morocco actually says:-
"All that glisters is not gold;
Often have you heard that told.
Many a man his life hath sold
But my outside to behold.
Gilded tombs do worms enfold."
It is glisters and NOT glitters in the original version.
1. THE WRITER IN HIS TIME
Central Question :
Is it easy for a writer to use his art to criticize the government of his country and the society of his time? Closed-ended question.
To what extent can a writer criticize the government of his country and the society of his time in his works? Open-ended question.
From the Renaissance to the Elizabethan age (16th century): Shakespeare
The importance of politics to Shakespeare is evident simply in his choice of subjects for his plays. His ten history plays concentrate on political matters. Dealing as they do with a variety of English kings, they raise a whole series of political issues—war vs. peace, the role of religion in politics, legitimate vs. illegitimate princes—ultimately centering on the questions: what does it take to be a good king and where do the majority of kings go wrong?
Of Shakespeare's ten tragedies, four are set in ancient Rome, and take up equally political themes, including the difference between a republic and a monarchy. Hamlet, King Lear, and Macbeth continue Shakespeare's exploration of the nature of monarchy and such issues as legitimate succession and the threat of usurpation and tyranny. Othello, set partly in Venice, shows Shakespeare's interest in a modern republic and how its political principles differ from a monarchy's.
Even as it moves beyond tragedy, The Tempest nevertheless recapitulates political themes from some of Shakespeare's most tragic plays, including the fratricidal strife in Hamlet, the betrayal and deposition of a ruler in King Lear, and the usurping tyrant in Macbeth.
Shakespeare as trapped within the ideological horizons of his own time period. From this perspective, Shakespeare is concerned only with issues that preoccupied his contemporaries. He was forced to operate within political categories that he absorbed from his immediate intellectual environment, beyond which he could not possibly have seen.
One of the most impressive aspects of Shakespeare's plays is the way they range all over time and space, from an ancient Roman republic inCoriolanus to a modern republic in The Merchant of Venice and Othello, with all sorts of monarchies in between. Shakespeare seems to have been interested precisely in the variety of regimes under which human beings have lived. Given his experience as an Englishman, he of course devotes a good deal of effort to understanding monarchy as a distinct form of government.
Shakespeare seems to have understood the concept of the regime (Greek: politeia) as developed by Plato and Aristotle—the idea that different forms of political organization encourage different forms of human development. Not every human possibility is equally available under every regime; it is difficult to be a Christian saint in pagan Rome (and as Hamlet shows, it is equally difficult to be a classical hero in Christian Europe). A monarchy will inevitably discourage certain forms of political activity (particularly those that challenge monarchy), while a republic may cause the very same activities to flourish. Shakespeare is generally praised for the immense variety of human types he portrays in his plays. Perhaps one of the keys to this success is the variety of regimes Shakespeare covers in his plays—from ancient pagan republics to modern Christian monarchies. When Horatio tells Hamlet: "I am more an antique Roman than a Dane," he is saying something about the variety of regimes and their connection to human diversity.
The 18th century : Jonathan Swift (Gulliver's Travels, great satire of England in the first half of the 18th century) - 
Pamphlets have also long been an important tool of political protest and political campaigning for similar reasons.
A pamphleteer is a historical term for someone who produces or distributes pamphlets, especially for a political cause.
Pamphlets are very important in marketing because they are cheap to produce and can be distributed easily to customers.
Shakespeare works were censored
As early as 1559–five years before Shakespeare was born–Elizabeth proclaimed that no play should be performed that dealt with "either matters of religion or of the governance of the estate of the common weal." Thus censorship was concerned with profanity, heresy, and politics.
Shakespeare's plays have been censored ever since they were first performed. Some, particularly the history plays, were censored in his own time because they were considered unwise, or even treasonous, in the contemporary political climate. In the 19th century, Shakespeare plays were also often censored, though for their occasionally racy and 'indecent' matter rather than their political content.
One of the most striking examples of censorship in his plays was the forced omission from the first edition of Richard II of the whole scene of the deposition of Richard –it made rebellion seem too respectable.
1) by Thomas Bowlder
Most famously the English physician and philanthropist Thomas Bowdler produced a sanitised edition of 20 of the plays in 1807, called The Family Shakespeare. 
Thomas Bowdler published an expurgated edition of William Shakespeare's work with his sister Henrietta that he considered to be more appropriate for women and children than the original. In The Family Shakespeare, Bowdler and his sister cut out all things explicitly sexual and much that was ambiguously so.
Hence the eponym bowdlerize, his name is now associated with prudish censorship of literature, movies, and television.
2) Macbeth was banned in England by King James for 5 years because he objected to the appearance of, and the incantation spoken by, the three witches. Common issues today include sex, violence, obscene language, and witchcraft.
3) The play, The Book of Sir Thomas More, believed to be written between 1596 and 1601,was never performed in Shakespeare's lifetime because the Queen's censor, Edmund Tilney, thought it might incite riots during a time when England was once again besieged by another immigrant crisis with the arrival of French-speaking Protestant asylum seekers from France, Belgium and the Netherlands.
https://qz.com/786163/the-banned-400-year-old-shakespearean-speech-being-used-for-refugee-rights-today/
[/youtube]
"Thomas More's speech to the mob is as relevant as ever," said US ambassador to the United Nations Samantha Power in a Sept. 16 speech at the Lincoln Center Global Exchange to champion refugees. "The 'wretched strangers' have changed of course, from the Lombards targeted in 1517 in those riots to the Huguenot refugees in Shakespeare's time and to the Syrians, Iraqis, South Sudanese, Eritreans and others fleeing repressive governments of our time," explained Powers. She recruited Shakespearean actor Jay O. Sanders to perform the monologue in the middle of her speech.
This work has never been completed by Shakespeare and his handwritten manuscript is on display at London's British Library.
https://www.huffingtonpost.com/entry/shakespearean-speech-used-to-support-refugees_us_57e2b0b7e4b0e80b1b9f8ad7
https://qz.com/786163/the-banned-400-year-old-shakespearean-speech-being-used-for-refugee-rights-today/[/youtube]
The text begins with More's response to the mob.
The Book of Sir Thomas More, Act 2, Scene 4

Grant them removed, and grant that this your noise
Hath chid down all the majesty of England;
Imagine that you see the wretched strangers,
Their babies at their backs and their poor luggage,
Plodding to the ports and coasts for transportation,
And that you sit as kings in your desires,
Authority quite silent by your brawl,
And you in ruff of your opinions clothed;
What had you got? I'll tell you: you had taught
How insolence and strong hand should prevail,
How order should be quelled; and by this pattern
Not one of you should live an aged man,
For other ruffians, as their fancies wrought,
With self same hand, self reasons, and self right,
Would shark on you, and men like ravenous fishes
Would feed on one another….
Say now the king
Should so much come too short of your great trespass
As but to banish you, whither would you go?
What country, by the nature of your error,
Should give you harbour? go you to France or Flanders,
To any German province, to Spain or Portugal,
Nay, any where that not adheres to England,
Why, you must needs be strangers: would you be pleased
To find a nation of such barbarous temper,
That, breaking out in hideous violence,
Would not afford you an abode on earth,
Whet their detested knives against your throats,
Spurn you like dogs, and like as if that God
Owed not nor made not you, nor that the claimants
Were not all appropriate to your comforts,
But chartered unto them, what would you think
To be thus used? this is the strangers case;
And this your mountainish inhumanity.
Training for the oral exam : 
I am going to deal with the theme « The Writer in His Time ». Some writers don't hesitate to criticize their own society through their work by expressing their way of thinking under the form of a 'parody' or simple critic. But many books also reveal their century, firstly through the language and lexis used, and also by the story itself.
To what extent can a writer criticize the government of his country and  reveal a society through his work ?
We will answer the issue with the help of three documents :
On the one hand, we have studied in class two extracts : one  from ……. by Shakespeare , the other one from Gulliver's Travels by Jonathan Swift.
On the other hand, I have chosen  a document dealing with … ; it is an extract from … It deals with
To conclude, …
Gullivers's Travels by Jonathan swift
Gulliver's Travels tells the story of Lemuel Gulliver, an Englishman trained as a surgeon who starts traveling when his business fails. In a  first-person narrative that doesn't show any signs of thought or emotion, Gulliver narrates the adventures that happens tol him on these travels.
Gulliver's adventure in Lilliput begins when he wakes after his shipwreck to find himself tied by innumerable tiny threads and attended by tiny captors who are afraid of him but who want to protect their kingdom. They are not afraid to use violence against Gulliver, though their arrows are only pins. But overall, they are hospitable, risking famine in their land by feeding Gulliver, who consumes more food than a thousand Lilliputians combined could. Gulliver is taken into the capital city by a vast wagon the Lilliputians have specially built. He is presented to the emperor, who is entertained by Gulliver, just as Gulliver is flattered by the attention of the monarch. Gulliver becomes a national resource, used by the army in its war against the people of Blefuscu, whom the Lilliputians hate for doctrinal differences concerning the correct way to break eggs. But things change when Gulliver is convicted of treason for putting out a fire  the royal palace with his urine and is condemned to be shot in the eyes and starved to death. Gulliver escapes to Blefuscu, where he is able to repair a boat he finds and  sails for England.
After staying in England with his wife and family for two months, Gulliver undertakes his next sea voyage, which takes him to a land of giants called Brobdingnag. Here, a field worker discovers him. The farmer initially treats him as little more than an animal, keeping him for amusement. The farmer eventually sells Gulliver to the queen who is entertained by his musical talents. Social life is easy for Gulliver after his discovery by the court, but not particularly enjoyable. Gulliver is often disgusted by the physics of the Brobdingnagians, whose ordinary flaws are many times magnified by their huge size. He is negatively  impressed by the ignorance of the people here—even the king knows nothing about politics.
Gulliver undergoes several interesting transformations: from the naïve Englishman to the experienced but still open-minded world traveler of the first two voyages; then to the  island-hopper of the third voyage; and finally to the cynical, disillusioned, and somewhat insane misanthrope of the fourth voyage.
Gulliver is not a specific person, which means that Swift puts the focus on the social satire itself. At the same time, Gulliver himself becomes more and more a subject of satire as the story progresses. At the beginning, he is a European adventurer; by the end, he has become a misanthrope who totally rejects human society. It is in the fourth voyage that Gulliver shows a series of unusual societies. He is, instead, a jaded (disappointed) adventurer who has seen human follies—particularly that of pride—at their most extreme, and as a result has descended into what looks like, and probably is, a kind of madness.
Over the course of the novel, there are several changes in Swift's style. In the first two voyages, the style is constant: it is a relatively lighthearted but still biting satire of European culture and politics, framed as an adventure among dwarves and giants. In the third voyage, the tone shifts. Gulliver becomes less of a personality and more of an abstract observer. His judgments of the societies he encounters become more direct and unmediated, and the overall narrative becomes less of an adventure and more of a scattered satire on abstract thought. In the fourth voyage, the tone becomes, for the most part, much more serious than in the first three adventures. Gulliver too is more serious and more desperate, and his change in personality is reflected in a style that is darker, more somber, and more cynical.
2. TRAVELLING, INITIATORY JOURNEY, EXILE
Central question:
To what extent can a journey become a quest for identity?
Documents/ extracts from :
Gulliver's Travels by jonathan Swift
Huckleberry Finn by Mark Twain
Robinson Crusoe by Daniel Defoe
Summary of Hukckleberry Finn (Cartoon):
Film Huckleberry Finn:
https://www.youtube.com/watch?v=8lzSChS_oA4
Robinson Crusoe
by Daniel Defoe (1719)
The first part of this book tells the adventures of a trader who ran away to sea as a boy, and who, after adventures in many parts of the world, is the sole survivor of a shipwreck off an unknown island. Here he is isolated for many years. After his rescue, the island is colonised, and the second part to the book, published in the same year, concerns Crusoe's further adventures on his return to the island. Robinson Crusoe's island experiences are based on those of Alexander Selkirk on Juan Fernandez. Defoe met Selkirk in Bristol and learned a great deal at first hand from him.
Extract:
In this distress, the wind still blowing very hard, one of our men early in the morning cried out, 'Land!' and we had no sooner run out of the cabin to look out in hopes of seeing whereabouts in the world we were, but the ship struck upon a sand, and in a moment, her motion being so stopped, the sea broke over her in such a manner that we expected we should all have perished immediately, and we were immediately driven into our close quarters to shelter us from the very foam and spray of the sea.
It is not easy for any one, who has not been in the like condition, to describe or conceive the consternation of men in such circumstances; we knew nothing where we were, or upon what land it was we were driven, whether an island or the main, whether inhabited or not inhabited; and as the rage of the wind was still great, though rather less than at first, we could not so much as hope to have the ship hold many minutes without breaking in pieces, unless the winds by a kind of miracle should turn immediately about. In a word, we sat looking upon one another, and expecting death every moment, and every man acting accordingly, as preparing for another world, for there was little or nothing more for us to do in this; that which was our present comfort, and all the comfort we had was, that contrary to our expectation the ship did not break yet, and that the master said the wind began to abate.
Now though we thought that the wind did a little abate, yet the ship having thus struck upon the sand, and sticking too fast for us to expect her getting off, we were in a dreadful condition indeed, and had nothing to do but to think of saving our lives as well as we could; we had a boat at our stern just before the storm, but she was first staved by dashing against the ship's rudder, and in the next place she broke away, and either sunk or was driven off to sea, so there was no hope from her; we had another boat on board, but how to get her off into the sea was a doubtful thing; however, there was no room to debate, for we fancied the ship would break in pieces every minute, and some told us she was actually broken already.
In this distress the mate of our vessel lays hold of the boat, and with the help of the rest of the men, they got her slung over the ship's-side, and getting all into her, let go, and committed ourselves, being eleven in number, to God's mercy and the wild sea; for though the storm was abated considerably, yet the sea went dreadful high upon the shore, and might well be called den wild zee, as the Dutch call the sea in a storm.
And now our case was very dismal indeed; for we all saw plainly, that the sea went so high that the boat could not live, and that we should be inevitably drowned. As to making sail, we had none, nor, if we had, could we ha' done anything with it: so we worked at the oar towards the land, though with heavy hearts, like men going to execution; for we all knew that when the boat came nearer the shore, she would be dashed in a thousand pieces by the breach of the sea. However, we committed our souls to God in the most earnest manner, and the wind driving us towards the shore, we hastened our destruction with our own hands, pulling as well as we could towards land.
What the shore was, whether rock or sand, whether steep or shoal, we knew not; the only hope that could rationally give us the least shadow of expectation, was, if we might happen into some bay or gulf, or the mouth of some river, where by great chance we might have run our boat in, or got under the lee of the land, and perhaps made smooth water. But there was nothing of this appeared; but as we made nearer and nearer the shore, the land looked more frightful than the sea.
After we had rowed, or rather driven, about a league and a half, as we reckoned it, a raging wave, mountain-like, came rolling astern of us, and plainly bad us expect the coup de grace. In a word, it took us with such a fury, that it overset the boat at once; and separating us as well from the boat as from one another, gave us not time hardly to say, O God! for we were all swallowed up in a moment.
Nothing can describe the confusion of thought which I felt when I sunk into the water; for though I swam very well, yet I could not deliver myself from the waves so as to draw breath, till that wave having driven me, or rather carried me a vast way on towards the shore, and having spent itself, went back, and left me upon the land almost dry, but half-dead with the water I took in. I had so much presence of mind as well as breath left, that seeing my self nearer the main land than I expected, I got upon my feet, and endeavored to make on towards the land as fast as I could, before another wave should return, and take me up again. But I soon found it was impossible to avoid it; for I saw the sea come after me as high as a great hill, and as furious as an enemy which I had no means or strength to contend with; my business was to hold my breath, and raise my self upon the water, if I could; and so by swimming to preserve my breathing, and pilot my self towards the shore, if possible; my greatest con-cern now being, that the sea, as it would carry me a great way towards the shore when it came on, might not carry me back again with it when it gave back towards the sea.
The wave that came upon me again, buried me at once 20 or 30 foot deep in its own body; and I could feel my self carried with a mighty force and swiftness towards the shore a very great way; but I held my breath, and assisted myself to swim still forward with all my might. I was ready to burst with holding my breath, when, as I felt myself rising up, so to my immediate relief, I found my head and hands shoot out above the surface of the water; and though it was not two seconds of time that I could keep myself so, yet it relieved me greatly, gave me breath and new courage. I was covered again with water a good while, but not so long but I held it out; and finding the water had spent it self, and began to return, I struck forward against the return of the waves, and felt ground again with my feet. I stood still a few moments to recover breath, and till the water went from me, and then took to my heels, and run with what strength I had farther towards the shore. But neither would this deliver me from the fury of the sea, which came pouring in after me again, and twice more I was lifted up by the waves and carried forwards as before, the shore being very flat.
The last time of these two had well near been fatal to me; for the sea having hurried me along as before, landed me, or rather dashed me against a piece of a rock, and that with such force as it left me senseless, and indeed helpless as to my own deliverance; for the blow taking my side and breast, beat the breath as it were quite out of my body; and had it returned again immediately, I must have been strangled in the water; but I recovered a little before the return of the waves, and seeing I should be covered again with the water, I resolved to hold fast by a piece of the rock, and so to hold my breath, if possible, till the wave went back; now as the waves were not so high as at first, being nearer land, I held my hold till the wave abated, and then fetched another run, which brought me so near the shore, that the next wave, though it went over me, yet did not so swallow me up as to carry me away, and the next run I took, I got to the main land, where, to my great comfort, I clambered up the cliffs of the shore and sat me down upon the grass, free from danger, and quite out of the reach of the water.
End of extract (Robinson Crusoe)
Historical Context of Robinson Crusoe
Robinson Crusoe's journey takes place in the context of 17th-century European imperialism and colonialism, as different countries explored the Americas, establishing colonies and exploiting natives. More specifically, Defoe was likely inspired or influenced by the real-life adventures of Alexander Selkirk. Selkirk was a Scottish man who survived for four years stranded on an island in the south Pacific. His amazing story of survival spread widely after he returned to Europe in 1711 (not long before Defoe published Robinson Crusoe).
The narrator of Robinson Crusoe, by Daniel Defoe, has a prominent style of depending on reason. Defoe, as a journalist, makes the novel seem real, not fiction by mentioning many details. There are lists of objects and actions which make the reader think that whatever happens to Crusoe is true. The author produces this impression of complete reality by employing three main methods which are the using of details, the form of biography or the first person narration and the nautical language.