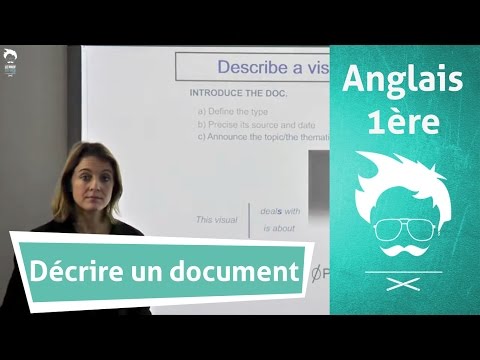 How to comment on a text
Introduction
This document entitled …… is a poem/an extract from …
a novel … written by ……. published on ………./ in ………..

a short story ………………………………………………………………..

an article….… issued on the… of March 2011 / in March 2011.
It deals with …. / it is about …/ The problem is …. The goal of this document is to sensitize to the problem of …/to the dangers of …
The document can be divided into 2 / 3 / 4 axes :
The first part going from l. 1 to l.25 … deals with…….

The second part shows …

The third part portrays …
Summary : Who? Where? When? What? Why? How?
There are…. characters.

The main character is ….

The characters who are present are…

The characters only mentioned are …

The narrator is …
The scene takes place in …on …
The characters are arguing, X is …, Y is …., Z is …. because … ,to +BV…, in order to …
Analysis : interests, interpretation, implicit, psychology of the characters
What are the main lexical fields?….
First of all,…
Why is this text worth studying? … Historical, social, economical, educational,cultural, scientific, artistic interests developed in the document.
Secondly… then… however…moreover… finally…last but not least …
How do the characters feel?
The character feels (adjective expressing positive or negative frames of mind)…
I suppose… he / she / they (is / are) probably …/I can imagine…./I can assume/Maybe …/Perhaps …
I think that … :
…(say what may have happened before)

…(what will happen next…)
The message seems to be aiming at parents / teenagers…
In my opinion, …./To my mind…/For my part,…/As far as I'm concerned,…
To conclude/In conclusion, I would say that …
That's all I have to say about the document.